Sun

Mon

Tue

Wed

Thu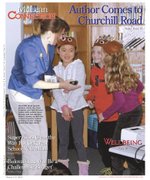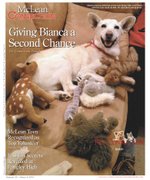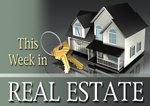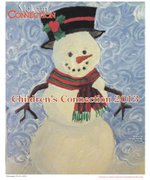 More Stories
Keeping guns out of the hands of dangerous people is just common sense – but sadly, in Virginia, our system is backwards and works to protect criminal access to guns.
"In launching this campaign, I promise a conservative resurgence," declared Wasinger. "From Fairfax to Winchester, Manassas to Leesburg, Loudoun and McLean, and all points in between, with the good people of Virginia's tenth congressional district, we will put an end to the corruption of the cronies and the lobbyists, and restore the basic freedoms of limited government of, by and for the people."
Community Coalition for Haiti is holding an event to Celebrate and Remember Haiti. This is an opportunity to remember, respect, reflect and revel 25 years of service by the CCH and its predecessor organization. The CCH is looking forward to honoring all those who have served and supported CCH over the years and to celebrate the future and rebuilding of Haiti. They will also take time to recognize the work of Karen Carr in furthering the mission and vision of CCH during her 10 year tenure as Executive Director. You are invited to join a casual evening March 1, 5-8 p.m. for food, drinks, music, a silent auction and memories from the past 25 years. The event is being held at the Inova EPIC Training Center 8111 Gatehouse Rd, Falls Church.

Partnerships make it happen for winning team to attend State Robotics Championships.
After months of practice and winning the local competition, the Bailey's Computer Clubhouse team was elated to learn last week it qualified to enter the State VEX Robotics tournament in Doswell, Va., Feb. 22. That enthusiasm, however, was quickly tempered as the team sponsors realized, although the kids were ready, willing and able to go, they simply didn't have the entry fee or money for transportation to make it happen.
To the Editor: Disappointment was the general sentiment of the Oakcrest community when we heard that no action was to be taken by the Board of Supervisors on Feb. 11 concerning our SEA. However, we appreciate the responsibility displayed by Supervisor Hudgins in her motion to defer, because we understand the importance of a thorough, fair review of our application. There has been an intense level of community involvement in this SEA process, coordinated by Supervisor Hudgins. Oakcrest met with the surrounding community in a series of well attended meetings with the Hunter Mill Land Use Committee from January through March of 2013. We met directly with representatives of the Hunter Mill Defense League and had discussions with their traffic consultant in order engage in healthy dialogue about our amendment proposal.