Wed

Thu

Fri

Sat

Sun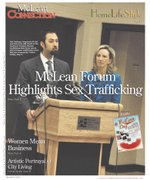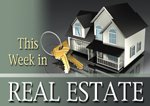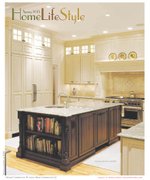 More Stories
Three Suspects Arrested, Charged in Serial Burglaries
McLean Trees Foundation plants, maintains trees at Lewinsville Park.
Volunteers for the McLean Trees Foundation (MTF) honored Mother's Day and Mother Earth by edging, mulching and pruning 30 trees along Chain Bridge Road in Lewinsville Park in McLean. Three native Fringe Trees were also planted. The trees mark the entrance to Lewinsville Park and provide an important natural gateway to the business and residential community of McLean.

On Friday, May 17, Steve Mournighan and Vic Kimm, from SHARE, Inc., a McLean-area food bank, picked up nearly half a truckload of food and household items donated by Churchill Road Elementary School families to help replenish the SHARE, Inc. shelves.
A fundraiser for Mclean Little League has been announced by HBC Realty Group's (Keller Williams Realty) Community Charity Champions. Come to dinner on Tuesday, June 11, from 5 to 8 p.m. at Pulcinella Italian Host in McLean to support Mclean Little League. Approximately 70 percent of the proceeds from food and drink will go to the charity, as long as the diner brings the flyer for the event.
The McLean Citizens Association presented 11 local teenagers with their Teen Character Awards during McLean Day Saturday.