Sun

Mon

Tue

Wed

Thu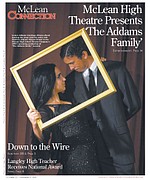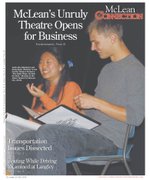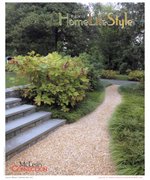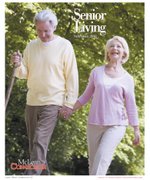 More Stories

Centennial bash for school with historic roots in McLean.
Kim Todd remembers how she felt at home at Franklin Sherman Elementary School in the late 1970s. Nearly 40 years later, she is serving as the school's Parent Teacher Association centennial coordinator and has seen three of her children enter the school as she had. The school celebrated its centennial year carnival style with the community on Sunday with a petting zoo, cotton candy and fair-style rides and games.
Leah Puhlick a recipient of the Yale Educator of the Year Award.
Katherine Tan may have graduated from Langley High School last year, but one teacher has made an impact on her to this day. The Yale University freshman nominated her former Advance Placement [AP] chemistry teacher, Leah Puhlick, for this year's Yale Educator of the Year award - and she was one of this year's recipients.
Your guide to entertainment in Fairfax County.
For those looking to fill their calendar with some home-brewed, Fairfax County fun stuff (read: entertainment and diversion), The Connection's Fairfax County Entertainment Calendar has many options: weekend jaunts and larks; date night inspiration; winter-to-spring fun; day-long festivals and events; art-outings; family fun-and-learning fusions; plays and shows; beyond-Small Business Saturday local shopping and bazaars; markets of handcrafted wares; music; 1Ks to marathons... the list goes on. If you know of an event not listed in our entertainment calendar, email it to south@connectionnewspapers.com for happenings in south Fairfax County or north@connectionnewspapers.com for entertainment in the northern parts of the county.
To the Editor: Why won't Comstock speak to us?
To the Editor: Enough is enough! The race to succeed Rep. Frank Wolf in Virginia's 10th Congressional District is getting uglier by the day.